Thank you for your inquiry. We will reply asap
What our customers say about us
Excellent service. Always on time and very drivers have friendly and professional attitude.
Johnson R.
US, February, 2020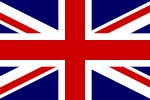 Excellent service and the driver was very polite, English was great. Overall top service!!
Steve K.
UK, January, 2020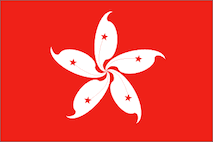 I have used the service on a regular basis for the past five years or so and plan to continue doing so for the foreseeable future. Their fleet is always in great shape, they meet you with a proper name sign and are on time for all appointments. If you're going to a city they service, use them!
Alan B.
HK, December, 2019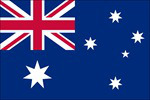 Very professional and reliable service. We have used this car service company in many countries over many years and continue to return time after time as a result of this.
Adam A.
AU, December, 2019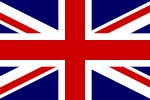 Reliable service which I can recommend. Great and easy communication with the company staff as well.
Carmen C.
UK, November, 2019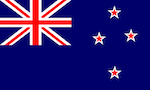 I was pleased with the services. I received email clarifications every single time. Driver was on time and very professional. Needed that as it our first trip and did not know how to navigate around.
Deborah S.
NZ, October, 2019
Have been using this service for few years, always a great experience!
OC.
US, October, 2019
Prompt. Professional. Efficient. Will use on future trips.
Lewis B.
US, September, 2019
I arranged an airport to hotel pick-up and a return hotel airport transfer on-line. Service is excellent. This is the third time I have used this service in the last 6 months.
Jason S.
US, August, 2019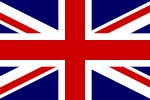 Fantastic service. The driver arrived on time as scheduled, he was courteous, professional, and spoke English well. The Mercedes Benz was wonderful and very clean. I would highly recommend this business to anyone in need of transportation.
Robert S.
UK, July, 2019
First time using this company and we were very impressed. The driver arrived on time and got us to the airport with ease. Booking online was quick and super easy.
Yamilee V.
USA, June, 2019

I have worked with China Car Service for over 10 years and they have always been very efficient, accurate, courteous and professional to work with. Their confirmations are quick, coverage is huge, professional drivers, new and clean vehicles, invoicing is prompt, what more can I ask for? Being a London based Chauffeur firm, our travelling clients are high-end VIP's from various industries/sectors so it's important I can use an affiliate I have 100% faith in to execute the service to the highest degree. Would highly recommend China Car Service to anyone travelling out to the Asian countries! Well done team!!!

Gurvinder M.
Crawfords of London, UK
May, 2019
Using China Car Service was the easiest part of our trip. After 20 hours of traveling it was such a relief to see our driver waiting with our name on a sign. Both airport transfers we made with China Car Service were awesome. The communication that they provide was reassuring that we were going to be well taken care of. They were definitely the best method of transportation that we found on our trip. Knowing that we had reliable transportation was such a relief. We will definitely use them on our next trip.

Keith H.
Director of Technology at Op5, USA
May, 2019

Easy pick up and driver was waiting…
Easy pick up and driver was waiting right outside the doors. Spoke English well and good communication during the trip on what to do to make transit though border nice and easy. Thank and will use again.

Karl B.
Managing Director at Incident Prevention Group, NZL
May, 2019
Great service!
Great service! Easy to set up service via website and email, and communication via email and text helps keep you abreast of the driver's whereabouts.

Thomas G.
Charter Communications, Inc, USA
Apr., 2019
Awesome service!
Awesome service, very prompt, courteous, friendly drivers. It was absolutely the "no worry" experience ever. I would definitely use the service again. well worth the money i paid....thank you !!!

Cindy B., USA
Apr., 2019
Very reliable service!
Our flight was delayed 3 times and finally cancelled. China Car service were on it, they e-mailed and texted. The driver was waiting. This company is 100% on there game. Great driver and car. Highly recommend!

Graham H.
St. Louis Motorcars, USA
Mar., 2019
This company was efficient and easy to communicate with. My emails were always promptly answered, and there were reminder emails as the time of our booking approached. Our driver was excellent as was our tour guide. When we walked, our driver and guide coordinated where we would be picked up so we did not have to back track. Our guide was knowledgable and personable.

Susan T., USA
Mar., 2019
For car service anywhere in China!
For car service anywhere in China- CCS is Always professional, prompt, clean and is an extremely courteous service!

Randall H.,USA
Feb., 2019
Moved seven from airport to hotel and back. We used China Car Service to move seven of us with all of our bags from Pudong airport to our hotel and back again. Excellent service, on time, quick, no-nonsense and friendly. Recommended!

Ken S., USA
Feb., 2019
Car Service was the absolute best car for hire experience we've had to date. They were absolute top-notch professionals, and also very easy to work with - regardless of how many changes to the agenda/itinerary there were. Look forward to working with again!

Christel W.
Richmond Global LLC., USA
Jan., 2019
This is the first time we used China Car Service for a business trip. We will definitely be using their service again for future trips. From start to finish we had a great experience with China Car Service. Their customer service was always available, helpful and prompt. Our driver Anthony was both professional and extremely helpful.

James H.
Carbid Related Tech, USA
Jan., 2019
Very easy and reliable. Will definitely use again!
Carly
The Base Collective, AUS
Dec., 2018

Very good, comfortable and professional service. Drivers did everything possible to make the pick up and drop off seamless under difficult accessibility conditions at the airport and at a stadium. My Chen (David) and Mr. Lai were fantastic drivers and provided very professional service. My guest especially was very impressed. Mr. Lai did everything to help assist us after the concert when there were a lot of crowds and road closures making it difficult to meet and then got us to our destination very stress free. Thank you all again.

Patrick S.
DHL, SGP
Nov., 2018

Communication was excellent throughout the booking. Driver was waiting to meet us and was courteous and professional.

Valerie W., U.K.
Nov., 2018
Driver was prompt and professional. This was a last minute booking and the reservation team was very helpful with providing the service. They were very thorough in supplying all the details and information needed for the trip. Highly recommend this company for corporate or leisure travel!

Lisa R.
Luxe Travel Management, USA
Oct., 2018
Everything was great. The drive, the vehicle and the driver were all exceptional.
Tisha J., USA
Oct., 2018
Great professional service.
On time and courteous.
Donald P.
Apre Instruments, USA
Sep., 2018
Great service, attentive to all our travel needs!
Mike
LugTrack, USA
Sep., 2018
I've been using these guys for years now, and the service has only gotten better. WeChat interface makes communication and payment easy, cleanliness is on point, and all in all it's ten times easier than wrangling with cabbies and hauling luggage across the border by yourself. Worth the price. Five stars. Highly recommend.

William, USA
Aug., 2018

Good service
Clean cars
Flexible attitude.
Mr. Wim
Maasland Group, NL
Aug., 2018
The driver was on time with excellent English. Great car. Wonderful service.
Card Access Engineering Services
USA, Oct., 2018
I would absolutely recommend this Car Service. The drivers were always prompt. Even with adverse weather on our arrival, they were patient and always courteous and friendly. Definitely recommended to our friends and work colleagues.

Adam K., AUS
Oct., 2018
I want you to know that I was very pleased with the service you provided on both transfers. Very good drivers, clean car and all around quality service. I look forward to using your services in the future

Jerry K., USA
July, 2018

They were polite professional and everything went off perfectly Many Thanks for the assistance will certainly use your business again.

Lynn M.
Credit Controller, Cape Gate Fence, SA
May, 2018

This was the best service and arranged at the last minute. Quick response and very accommodating. Picked us up at the airport sign in hand!! Loved them!

Heather H.
May, 2018

Fantastic company. Great communication by email phone and WhatsApp and on time pick ups at good value. Would recommend anyone to use this service.

JM, U.K
May, 2018
Use these guys every time I'm in China, have never let me down. Always there perfectly on time and their drivers are friendly and don't drive like cowboys. Highly, highly recommended.

Dan G., AUS
Apr., 2018

The service was very good and I am sure we will be looking to use your company again in the future. The driver was very professional and always on time with arrangements , he was always fully aware of these beforehand, which makes our journey and timetables so much easier.
Many thanks again,

Stephanie W.
Deputy Head, University of Bristol, U.K.
Apr, 2018

I am writing to say my thanks. The driver you had assigned us was superb. He spoke English. He was early, he knew the routes and was very organised. We will definitely use your service whenever we visit. Thank you.

Arjun S., IND
Apr, 2018
Use these guys every time I'm in China, have never let me down. Always there perfectly on time and their drivers are friendly and don't drive like cowboys. Highly, highly recommended.

Dan G., USA
Mar., 2018

Thank you very much for your wonderful services. We are very satisfied with your drivers. And thank you again for arranging us a Non-smoker driver urgently on such short notice. This is very kind of you! We will choose your service again when we are back.
Best wishes,

Michael T.
DEU, Feb, 2018

The service today was top class. The driver was on time and efficiently got us to our location in good time. It cannot have been much fun to hang around all day while we worked but he seemed to do this with great patience. He also helped us with some colleagues on the return journey too which was very much appreciated. Please pass on my thanks to him again. I will definitely be looking forward to other opportunities to use your service in the future. Thank you.

Kevin S.
Cameraman, Sky News Asia Cameraman, U.K.
Jan., 2018

We are on our way home to the U.K. now, but we were very impressed indeed with your company and the two separate trips to Asia. A great experience!

Bob K., U.K.
Dec., 2017
Hi, thank you once again for great service. I will recommend your fine company. Keep up the good work. The drivers are professionals. I will use your airport transfer service for all my future driving needs.
Regards,

Richard S.
Creative Envelope, USA
Dec., 2017
Thank you for your excellent service. It can be a little risky sometimes hiring a new service over the Internet so I am always a little nervous the first time. So far, I am very impressed with the car and the driver.
Best regards,

Ed L., USA
Dec., 2017

Thanks a lot for the receipt and it's been a very good experience with your driver. Look forward to use your cross border service again in near future.
Kind regards,

Andre S., Indonesia
Dec., 2017

The service was really, really good. The business van was as we expected, the driver was really skilful, experienced and really polite, the whole journey was really comfortable. We are impressed by how professional your company are and looking forward to use this great car service again.
Best Regards,

Mengfei C.
Manager, Electronic Accessories Store, DEU
Oct., 2017
I would like to thank you for the EXCELLENT communication from your company. We were kept informed constantly and so were not as worried about missing our flight as many other passengers whose car services did not tell them what was happening. We would highly recommend your service to others.
Many thanks,

Heather A., AUS
Oct., 2017
Thank you very much. It was great experience. I will highly recommend your service.
David S.
Jul., 2017
We are very pleased with the service your team provided and appreciate your response to the last minute changes and requests. We look forward to working with you in the future.

Jamie P.
Global Sourcing Director, Frasiapacific, Inc
Nov., 2016
I want to thank everyone for making my time in China stress free and successful. The booking process was very easy and any changes I had to make were responded to quickly and efficiently. The drivers, Mr. Shan and Mr. Liang were very nice, provided excellent service and were very thoughtful with regard to my changing schedule. I will look forward to my next trip knowing again, that China Car Service will make my trip that much easier.
My best regards,

David B.
Marketing Consultant, Freddie Mac, USA
June., 2016
I wanted to let you know, both drivers we received have excellent customer service! We were very impressed and will recommend to our friends.
Best Regards,

Betsy M.
Manager, IBMS, USA
Apr., 2016

Thank you very much. Mr. Qiu waited a long time for me, as my flight was over an hour late in arrival and passing through immigration was another hour. He was still right in front, very easy to find and had a lot of energy. I was very impressed and relieved to see him, and I have a very professional view of China Car Service Team. Looking forward to using your company many times during my trip to Taiwan. Thanks, thanks, thanks!

Barton A.
CEO, Mliec inc, IND
Mar., 2016

A colleague recommended your service to me and I am very pleased he did. The convenience of the service made my trip much less stressful than it could have been. Thanks again.
Best,

Roger M.
Account Executive, Fluor, MEX
Feb., 2015
Thanks for the great service. I plan to book again for my next trip. It was worth it especially for the short time there. I would recommend you to anyone going there.
Best Regards,

Bill K.
Sales Manager, Kode, USA
Mar., 2015
Just wanted to thank you for the prompt and professional service. Our driver was on time, professionally dressed, clean and spacious van…..everything that was advertised. Thank you for a smooth, professional and easy experience.
Best Regards,

Greg H.
Manager, PMI, USA
Apr., 2015
My client said that his time in Taipei with the driver was the BEST excursion of his whole trip. He was very complimentary about the service he received.
Thanks,

Carol A.
Account Executive, Gambol, USA
Jun., 2015
I wanted to say thank you for the services your company did provide me. The driver who picked my family and I up at the airport was wonderful. I will highly recommend your company to friends traveling to Taipei.
Best,

Tom M.
Account Executive, Gateware, CAN
Sep., 2015

Thank you so much for organizing this day, your driver was really excellent and your team is very professional!
Thank you!

Esteban G.
Consultant, Reflex, Inc., BRA
Oct., 2015
Just to say thanks for the service you provided! It was first class; the driver and tour guide were very good and we all had the best day ever.
Best,

Jason R.
Account Executive, Brumbaugh and Associates, USA
Feb., 2015
Loved our guide – she was so friendly and planned perfectly for us. Got to see everything around Taipei - what an incredible city. Thanks for the efficient driver and great guide.

Ivy M.
Department Manager, Banco Santander, AUS
Dec., 2015

I was very happy and impressed as Mr. Wang arrived spot on at 5:00AM! It was very early and another stress free and smooth ride to the airport. The main drop off area was so crowded however Mr. Wang had the quick skills and knowledge to take us to a side entrance which was extremely helpful! I'm glad to know your services extend throughout China and when I find myself traveling in China or Taiwan again, I shall use your company. Thank you again.
Best regards,

Masa K.
General Manager, ADP, JAP
Jan., 2015