Thank you for your inquiry. We will reply asap
Taipei Driver
Anna Zheng | Mar 22, 2018
6 Reasons You Should Hire A Driver In Taipei
Whether it is for a city break or to meet with an important client, every year millions of travelers flock to the Taiwanese capital of Taipei. The city is host to a number of popular tourist destinations including the one-time world's tallest building Taipei 101, the renowned hot springs, and the delicious snacks found at the Shilin Night Market.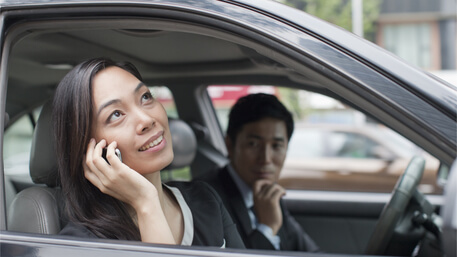 So Why Do You Need A Driver?
Although Taipei might be more developed and organized than some cities in Mainland China, it's still a densely populated city with a congested transport system. While some travelers may wish to consider renting a car to drive themselves when in Taipei, here is a list of reasons on why it is not recommended and why you should hire a driver instead.
1. Renting A Car Is Not Easy
Firstly, Taiwan has strict rules when it comes to foreign travelers driving in Taipei with an international license. To drive or rent a car in Taiwan, an International Driving Permit must be provided together with the original driver's license from the country of origin.
It is important to remember that the International Driving Permit does not replace the requirement for an original driving license. Also, you must carry your current original driver's license and the International Driving Permit together on your person at all times when driving in Taiwan. Consequently, renting and driving a car in Taipei may not always be so convenient for foreign travelers.
2. It Can Be Dangerous To Drive Yourself
Even if it was straightforward to rent a car yourself in Taipei, you may wish to stop a moment and consider the safety concerns. Many of the road signs feature predominantly in Chinese characters and while English translations are often available, they are not always very informative. While Taipei may not be as bad as the driving in Mainland China, there are still a number of road safety issues to be wary of. There is also considerable mass congestion on the roads, which often requires local knowledge to navigate through successfully.
The biggest challenge facing foreign travelers who wish to drive themselves in Taipei is the clash of driving culture between a foreigner and the local drivers. The danger comes not only from the dangerous local driving but from the foreign driver being unable to adapt to the ways of the road in the country. In a country with dangerous driving, the most dangerous driver can be the one that tries to drive safely, as the other drivers will not be prepared for such driving behavior.
3. Public Transport Is Slow And Inconvenient
So having ruled out renting and driving a car yourself, what are your alternatives? Some travelers may look to use Taipei's public transport system, and while it is certainly possible to reach most areas of the city by subway or bus, it does not mean that either way is fast or convenient.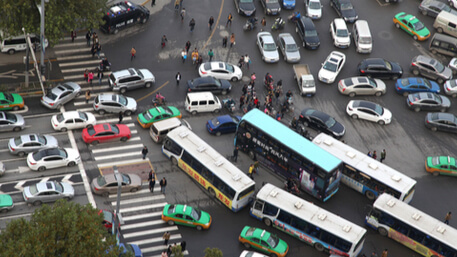 The number of bus changes and subway line transfers to make it across the city or for a Taipei airport transfer to hotel, can often lead to significant increases in travel time. For example, from Taoyuan International Airport to the downtown area of Taipei 101 it takes a private car around 40 minutes to make the journey. Meanwhile, to travel by subway would take 1 hour and 20 minutes and by bus would be 1 hour and 40 minutes.
Not only can the journey by public transport be slow, it can also be terribly inconvenient for those traveling with luggage.
Although the transport network is extensive, the Taipei's subway system only offers limited luggage space. During busy periods, it can be hard to find a safe and secure place to leave luggage.
Typically, the bus system is just as inconvenient and the few buses that do offer additional luggage space are still fraught with safety issues. Most space is located beneath the bus, which means that you will be unable to see that your luggage safe and secure at each stop along the way to your destination.
As a result, it is highly recommended to avoid public transport in Taipei altogether if you are traveling with luggage.
Remove the hassle of getting around Taipei by public transport!
Our professional drivers will pick you up from your hotel and get you safely to the desired destination. We are availbale 24/7. Would like to know more?
4. Public Transport Can Be Congested And Dangerous
The busiest subway systems in the world can be found in Asia, and Taipei is no different. Travelers can expect the subways trains to be busy throughout the day and during rush hours in the morning and evening, the trains can become so full that it is difficult to move.
The level of congestion reaches dangerous levels at times and there is plenty of video evidence on YouTube of overcrowded Chinese subways. Even for the most experienced local, riding the subway during peak hours can be a very stressful experience. Additionally, travelers should be extra vigilant during these busy periods for pickpockets.
5. Hard To Find English Speaking Taxi Drivers
Another option is to hail a taxi and although the standard of English can sometimes be slightly higher than in Mainland China, travelers who go to Taipei cannot rely on their taxi driver to speak any English. So unless a traveler can speak Chinese, taking a taxi while in Taipei can be problematic.
With the driver unable to speak English and the passenger unable to speak Chinese, a simple instruction such as telling the driver the address can suddenly feel impossible. Even if you have the address to show the driver, any number of issues may, and invariably do, come up during a journey and at that stage, there is no way for the passenger to communicate with the driver.
6. Taxi Scams Are Not Uncommon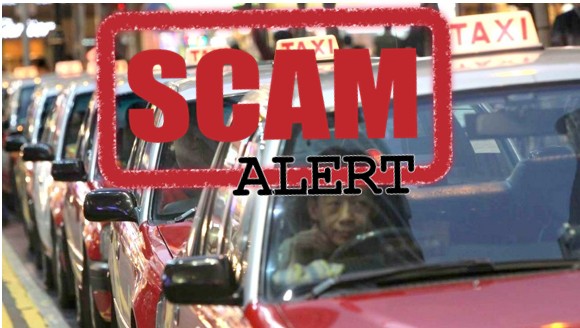 One factor that deters most travelers in this part of the world is the risk of becoming a victim of a taxi scam. This is an issue that affects all of Mainland China badly, but unfortunately, Taipei is also not immune from such cons. Travelers are highly advised to watch out for drivers who refuse to use their meter, meters that are rigged, and for drivers who intentionally drive the long way around to drive up the meter. The problem is that by the time the second scam is happening it's already too late and the third scam is extremely hard to notice if you are new to Taipei.
Book A Private Car For Your Taipei Trip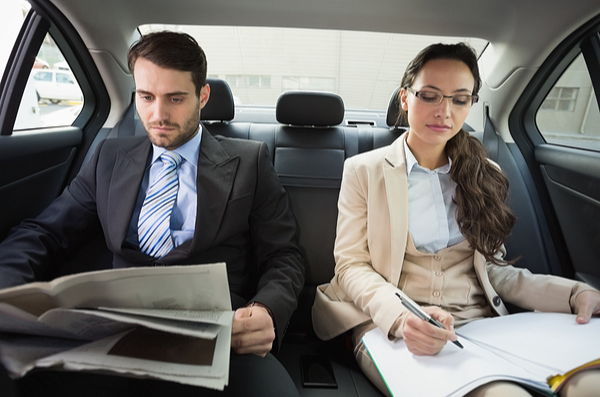 Travel in complete comfort and convenience during your Taipei trip as a private car picks you up from wherever you wish and take you directly to your destination. Below is a list of just some of the advantages of choosing to book a book a private car for your Taipei trip.
Pick up and drop off - Save yourself the stress of dealing with public transport or the hassle of hailing a taxi and be picked up wherever you like and get dropped off at the doorstep of your destination in Taipei.
Avoid taxi scams - Rent a car in Taipei in advance and remove the risk of becoming the victim of the taxi scams that are unfortunately common in this part of the world. Travelers can relax safe in the knowledge that they have a driver they can trust and with a company they know.
English speaking driver - By booking a private car in Taipei you can guarantee you will be traveling with a driver who speaks English. They will be on hand if any change to the travel plan is required and to handle any question you may have about your journey.
Travel in comfort and privacy - Enjoy the private space of a rented car to catch up on emails, make some phone calls, or catch up on some rest before the flight or the next meeting. Travelers can put their travel time to effective use by booking a private car in Taipei.
A wide range of car types - There are a number of options to book a car in Taipei, with all services boasting a wide range fleet of car types. Whether you wish to travel in style with a Mercedes E-Class or require a 16 seater like the Toyota Coaster, you can find the vehicle for you when you rent a car for your Taipei airport transfer.
Available to book 24 hours a day - Don't allow yourself to be restricted by when you can travel by your choice of transport. You can book a private car in Taipei for 24 hours a day so you can make that late night flight or make that early morning visit to a supplier.
Hire a car & driver in Taipei from a reliable service provider! Our drivers will get you safely to any destination in Taipei. Have a questoin?

Feel free to share this blog!